One can use the concept of chakras as a helpful tool for mapping out their journey in life. There are seven main chakras in the body's powerhouse or energy centre. These chakras act as a template to help us navigate and learn how we can live more fulfilling lives. The seven chakras are universal if you adapt them to yourself, your workplace, and your home life. Here are some examples of each of the chakras to better your understanding. These are some common topics that come up in the chakra readings.
Sanskrit Name: Sahasrara
Location: Crown of the head
Main Role: Spirituality/Belief
Sense: Feeling One-ness
Gem Stone: Amethyst, clear quartz
Chakra Number: 7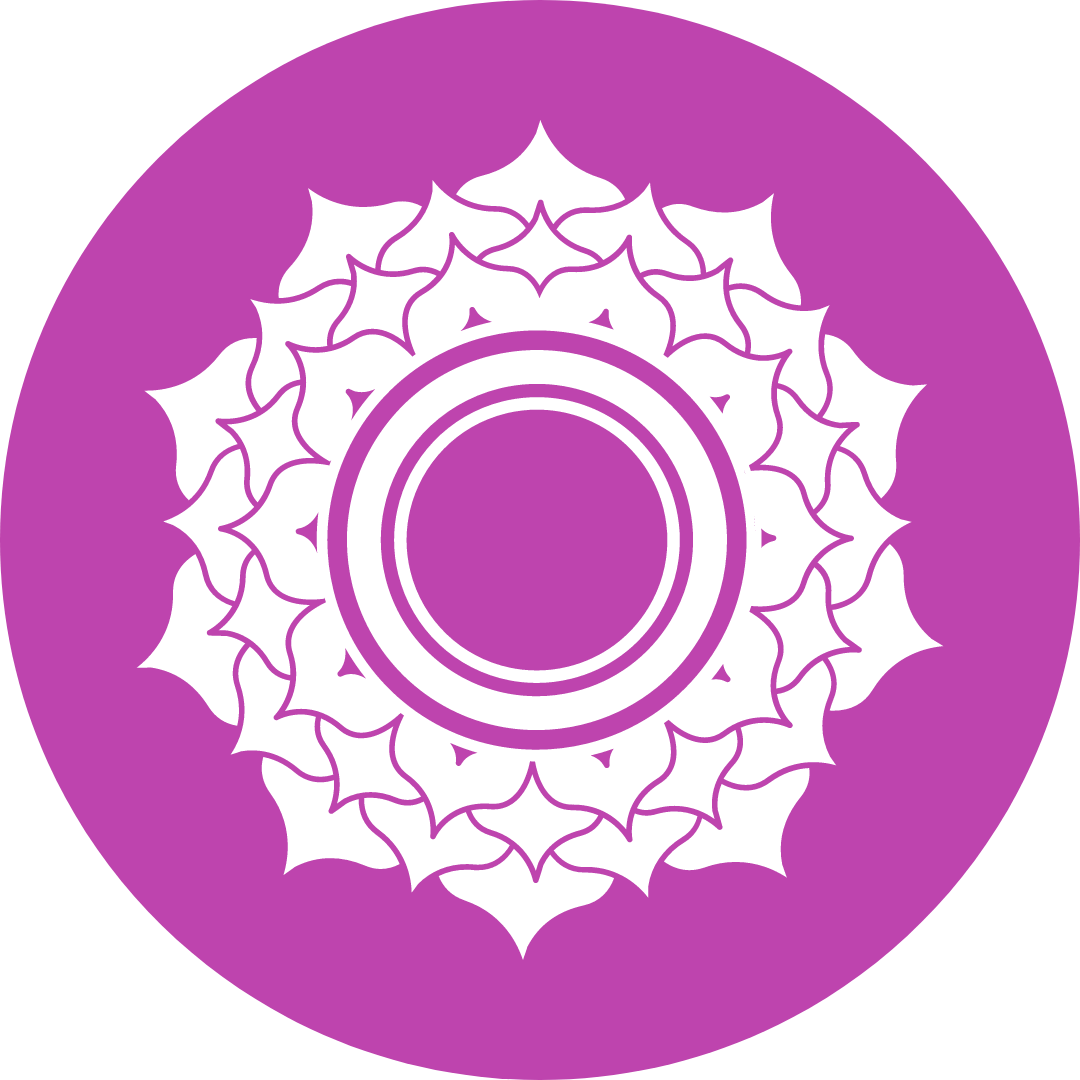 ---
Feeling Unbalanced?
Trouble trusting yourself and others? Are you feeling the weight of negativity in the world? Are you confused about your beliefs and have difficulty understanding others?
How to balance?
Respect who you are, what you believe, respecting others' differences while making connections. Practice mediation, and the crown chakra connects to our spirituality, oneness with our universal beliefs. Set good intentions and be mindful. Not absorbing all the negativity around; deciding what you want to connect to. We are spiritual beings in human bodies, so if we can learn to balance out the human side, the rest is an amazing adventure!
Mediate:
In silence: On every inhale, say: "I know I am breathing in," then every exhale, "I know I am breathing out." Apply that mediation to your life; what do you know to be true and 100%
Balance In Workplace:
A balanced crown chakra helps the workplace's morale; you're respecting others' opinions while being true to yourself and not taking disagreements personally. It's always important to know your source; the beliefs behind actions
Balance In Relationships:
Respect yourself with dignity and you'll receive the same back. Create your own positive environment, invite those who are welcome.